Work Hive COVID Policies
After a brief closure in March of 2020, Work Hive reopened on June 1 with new safety and workspace protocols. Our primary goal during this pandemic is to provide a safe and clean work space you can feel comfortable and focused in. We may have a few more months of extra precautions, but we've been successful thus far in keeping our members safe and healthy in using these policies. A few space operations we've updated: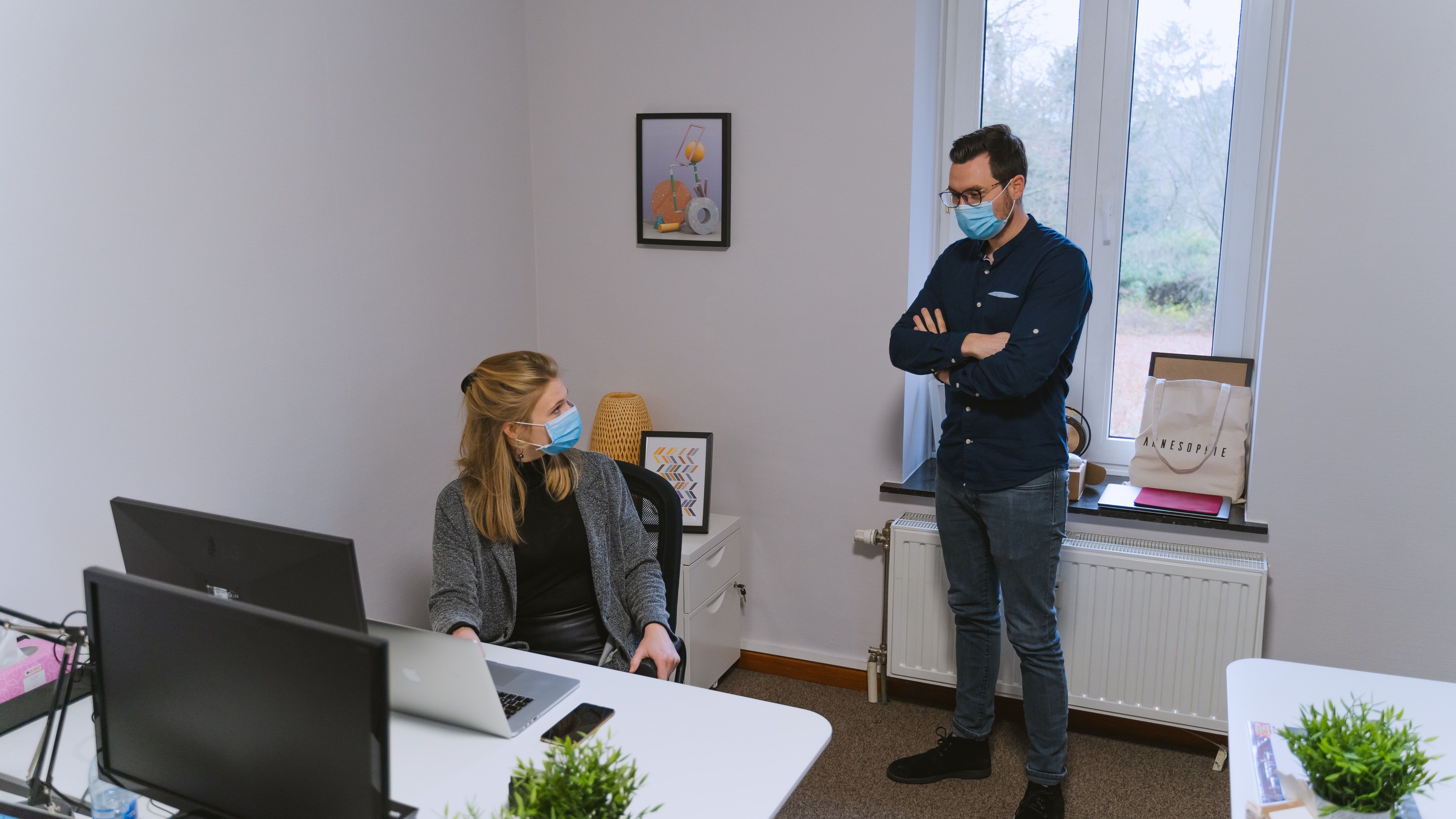 Image courtesy Utopix Pictures www.utopix.com/fr1. Masks required in common areas.
We require all those entering our office to wear a mask in all common areas or when moving around the office. This simple, shared act will do more than others to reduce the amount of potential contagion in the office. By now, we're all used to wearing masks, and just ask to stick with it a bit longer. If you're in a conference room, phone room, a private office, or seated at your work station, you're welcome to remove your mask, but please continue to wear a mask to protect yourself and others in our common spaces.
2. More frequent office sanitizing.
We make sure to clean and sanitize all common spaces and 'high touch' areas of the office throughout each work day. If you would like to give your work space a little extra clean, we have cleaning products available for you to wipe down your space, keyboard, mouse,and other surfaces anytime. We also have a phone UV sanitizer available at the front desk if you'd like to sanitize your phone, which we all know is an item we constantly touch throughout the day without thinking much about keeping it clean.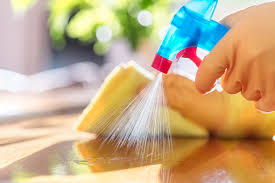 3. New air filtration systems.
We have installed HEPA (high-efficiency particulate air) filters in our main entry, workspace, and all conference rooms. The EPA has stated that quality HEPA filters can eliminate 99% of particulates, germs, and viruses from indoor spaces. We run these HEPA filters all day, with each filter sized to turn over the air in our space several times each hour.
4. Upgraded HVAC air purifier systems.
After consulting with our HVAC maintenance professional, we have installed UV air purifiers in all of our office air handlers, ensuring constant cycling of purified air. With six of these filters running all day, our office air is constantly filtered and circulated for maximum safety. More info on the specific air purifiers installed can be found in the video below:
If you have any other questions about our current COVID protocols, please let us know. If you'd like to schedule a tour, please follow the link below: