Work Hive Refurbishes Historic Mansion in Sugar House
After ten years growing our coworking community in downtown Salt Lake City, Work Hive is opening a second location in the heart of Sugar House! We hope to have the Sugar House office up and running by the beginning of July 2022!
Sign up here for notifications when the building is ready for tours and new memberships come available!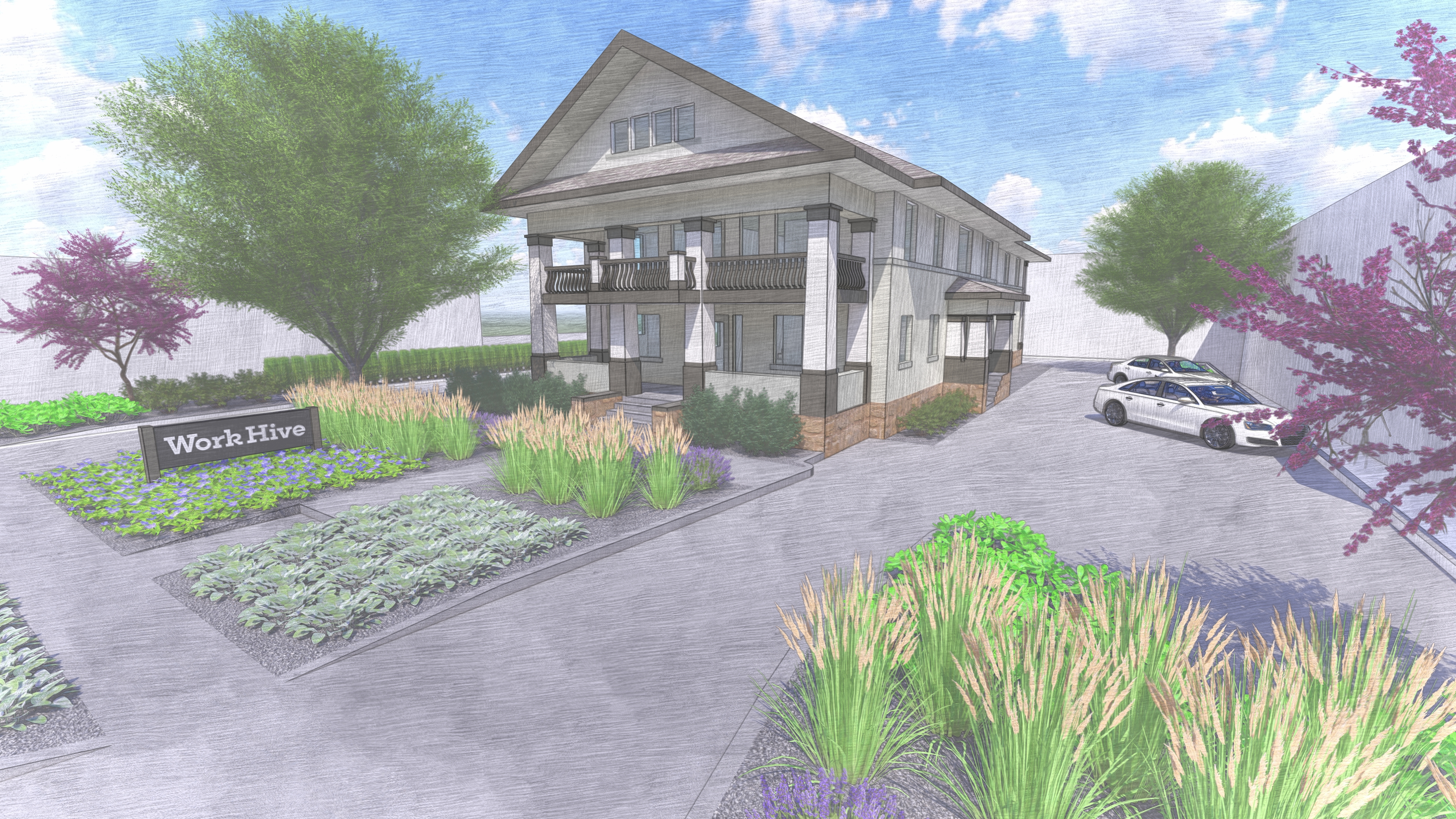 Work Hive Sugar House is located in the historic Hyrum Jensen mansion at 774 East 2100 South, Salt Lake City.
Originally built in 1911 and extensively remodeled in the 1980s, the building has been refurbished to provide 21st century office amenities in the historic home.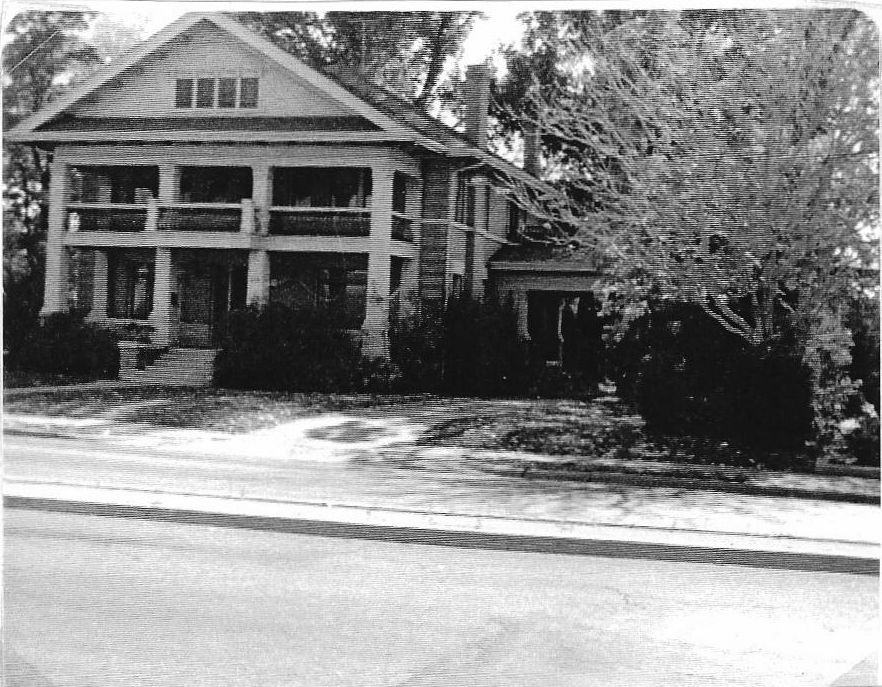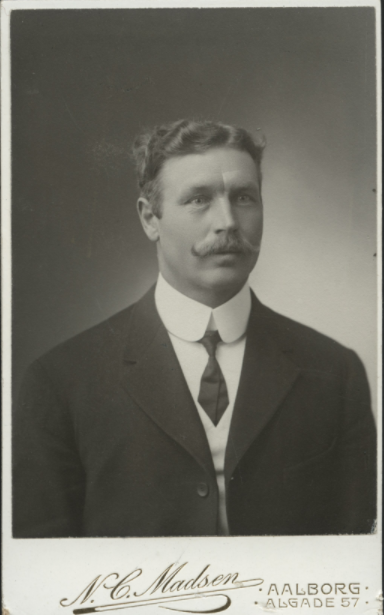 The Hyrum Jensen mansion was built in 1911 by a prominent home builder in the Sugar House area. Hyrum Jensen and his company built many hundreds of homes over several decades in the early 20th century, including many of the great historic neighborhoods of Salt Lake City we know and love today. The Jensen family lived in the home for several decades as Sugar House grew as an important neighborhood of the city. In the 1980s the home was deeply renovated and converted to office space. The home was very nearly demolished in 2009 with the conversion of the adjacent property to the Deseret Industries. The planned demolition was rejected by the Salt Lake City Planning Commission, and gladly the home was preserved.
Click here to read more about the history of the Hyrum Jensen home and family. Many thanks to Adrienne White of House Genealogy for her work in researching the history of our new home in Sugar House!
The refurbished building will provide more than 8,000 square feet of additional work space for our members.The main floor of the office will include two large conference rooms, a large kitchen space, an open work studio, and three phone rooms.
All of the private offices are located in the basement or top floor. Every office has windows for natural light, ventilation, and neighborhood views. The private offices vary in size but most of them fit up to four workstations.
One of the best features of this historic mansion is the large front porch and balcony. Take a break, relax, eat lunch, meet a client, or take a call outside on the covered balcony or porch. These outdoor spaces are a great way to get out of your office for a few minutes when you need a quick break.
A Walkable Neighborhood Center
Work Hive is located a few blocks west of central Sugar House on 2100 South, a major neighborhood commercial street. The new office is accessible from many different modes of transportation. It is within walking distance of the Parley's Trail (a pedestrian and cycling trail connecting to regional trail networks) and the S-Line streetcar corridor. The office is 1 block from the 700 East S-Line station and 2.5 blocks from the Sugarmont Station. UTA Route 21 runs along 2100 South connecting directly to the University of Utah. Access to I-80 is only a few minutes away by car.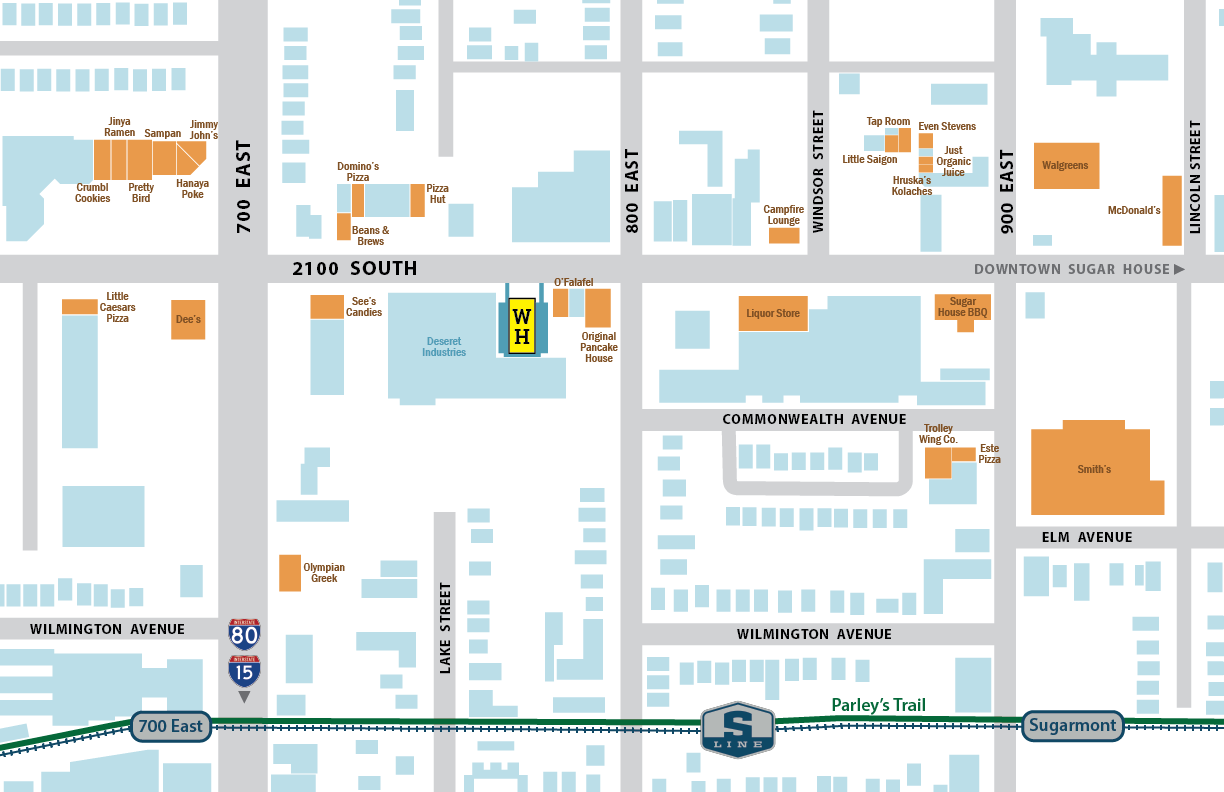 Sugar House is one of Salt Lake City's oldest and most developed neighborhoods. Central Sugar House is home to many shopping and dining destinations, a traditional main street, neighborhood square, and two large public parks. The broader neighborhood is home to Westminster College, local schools, three golf courses, smaller neighborhood parks, and a variety destinations. Several large and small scale recent and current redevelopment projects continue to bring more diverse uses and residents to Sugar House.
Sign up here for notifications when the building is ready for tours and new memberships come available!