Creating a marketing strategy is an essential part of running a successful business. A well-developed marketing plan can help businesses attract and retain customers, increase brand awareness, and drive sales. Here are a few key steps to follow when creating a marketing strategy.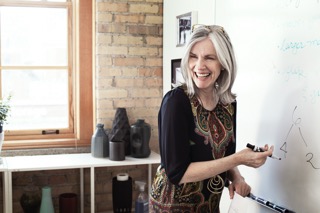 First and foremost, conduct market research. This is essential for understanding your target audience and their needs, as well as your competitors and the market landscape. By conducting thorough market research, you can gain valuable insights that will inform the rest of your marketing plan.
Next, define your marketing goals and objectives. What do you want to achieve with your marketing efforts? Do you want to increase sales, build brand awareness, or improve customer loyalty? Clearly defining your goals and objectives will help you stay focused and measure the success of your marketing efforts.
After you have defined your goals and objectives, it's time to develop a marketing plan. This should include a detailed description of your target audience, your marketing message, and the specific tactics you will use to reach your goals. Your marketing plan should also include a budget and timeline for implementing your marketing strategy.
Once your marketing plan is in place, it's important to regularly monitor and adjust your strategy as needed. This will help you stay on track and ensure that your marketing efforts are effective.
By conducting market research, defining your goals and objectives, developing a plan, and regularly monitoring and adjusting your strategy, you can effectively reach your target audience and drive sales.
Work Hive is a community of professionals across industries and roles -- from marketers to web developers to non-profit organizers and designers, someone in our network of members likely has expertise you could draw on to help your business solve its current pain points... ask around at Work Hive! We're located in Salt Lake City, Utah, with offices Downtown and in Sugar House. We have open studio space if you need to drop in for a day, or book your own dedicated desk. Give us a call, or book a tour!