As a small business owner, one of the most exciting things you can do is launch a new product or service. This can be a great way to grow your business and reach new customers, but it can also be a daunting task. Here are some tips to help you successfully launch a new product or service.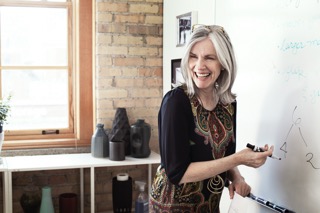 1. First, it's important to carefully plan and research your new offering. This means understanding your target market and what they need or want. Conducting market research can help you identify potential customers and gather insights into their preferences and behavior. This can also help you understand the competition and position your product or service in a way that sets it apart.
2. Once you have a clear understanding of your market and product, it's time to develop a launch plan. This should include setting clear goals and objectives for the launch, as well as a timeline for key activities such as product development, marketing, and sales. It's also important to determine how you will measure the success of the launch, so you can make adjustments and improvements as needed.
3. Next, you'll need to create a marketing and sales strategy to reach potential customers and drive demand for your new product or service. This could include a range of activities, such as advertising, public relations, social media marketing, and email marketing. It's also important to build buzz and anticipation for the launch, through things like pre-launch promotions and special offers.
4. Finally, it's essential to manage the launch process carefully, to ensure that everything goes smoothly. This means working closely with your team, suppliers, and other stakeholders to ensure that everything is on track. It's also important to be prepared for potential challenges or issues that may arise, and to be ready to pivot or make changes as needed.
Launching a new product or service can be an exciting and rewarding experience for small business owners. By carefully planning and executing your launch, you can increase your chances of success and grow your business in the process.
If you have other strategies for managing product launch within a small business, share those ideas with your network at Work Hive! As this is an ever-evolving topic, it is never a bad idea to share your latest strategies with your fellow Work Hive community members in Salt Lake City. Work Hive is a great place to grow your network!