Salt Lake City's downtown is a vibrant and bustling area that offers something for everyone.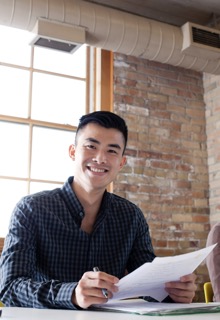 One of the most notable features of downtown Salt Lake City is its proximity to the Wasatch Mountains. This provides residents and visitors alike with stunning views and easy access to outdoor activities like hiking, camping, and skiing. The city is also home to several major ski resorts, including Snowbird and Alta, which are just a short drive from downtown. The city is home to several theaters and performing arts centers, including the Capitol Theater and the Rose Wagner Performing Arts Center. The downtown area also features several galleries and museums, such as the Utah Museum of Contemporary Art and the Leonardo Museum.
Utah has a strong and diverse economy, with a range of industries including technology, manufacturing, tourism, and healthcare. The state has a relatively low unemployment rate and a high rate of job growth, making it an attractive place to do business. Overall, Utah's economy is strong and diverse, with a range of industries contributing to its growth and success. The state's favorable business climate and highly-educated workforce make it an attractive place to do business and create jobs.
Overall, downtown Salt Lake City is a lively and exciting area that offers something for everyone. Whether you're interested in outdoor activities, history, arts and culture, or just want to explore the city's vibrant shopping and dining scene, you'll find it all in downtown Salt Lake City.
Work Hive is a flexible coworking space featuring a range of solutions to suit your need: we have private offices, solo work stations, conference rooms for group work, a kitchen area, and all the space, technology and amenities you need to get your team off the ground.