Opening August 2022!
Work Hive Sugar House
Historic Hyrum Jensen Mansion
774 East 2100 South
Salt Lake City, UT 84106
Ph: 801-829-9697
email: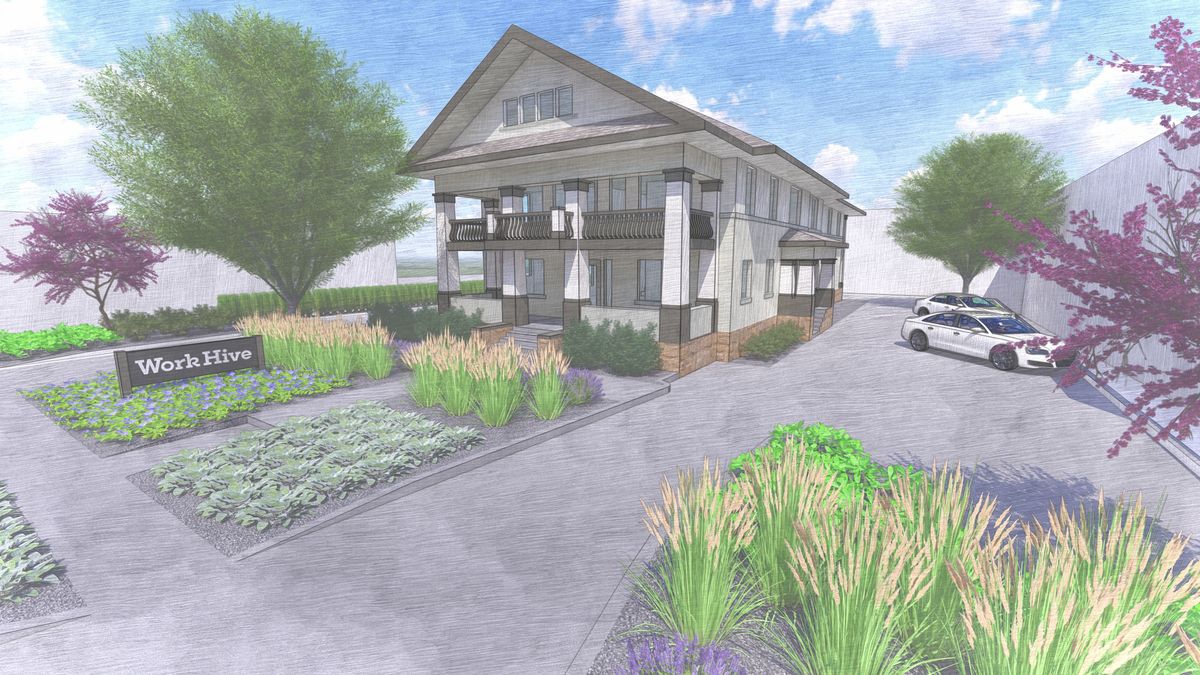 Work Hive is excited to be opening a Sugar House location in the historic Hyrum Jensen Mansion in August 2022. Originally built in 1911 and extensively remodeled in the 1980s, the refurbished building will provide more than 8,000 square feet of additional work space for our members.The main floor of the office will include two large conference rooms, a large kitchen space, an open work studio, and three phone rooms.
The new location will offer twenty private offices, located on the upper and lower levels. Every office has exterior windows for natural light, ventilation, and neighborhood views. The private offices vary in size but most will accommodate up to four workstations.
One of the best features of this historic mansion is the large front porch and upper level balcony. Take a break, relax, eat lunch, meet a client, or take a call outside on the covered balcony or porch. These outdoor spaces are a great way to get out of your office for a few minutes when you need a break and some fresh air.
A Walkable Neighborhood Center
Work Hive is located a few blocks west of central Sugar House on 2100 South. The new office is accessible from many different modes of transportation. It is within walking distance of Parley's Trail (a pedestrian and cycling trail connecting to regional trail networks) and the S-Line streetcar corridor. The office is 1 block from the 700 East S-Line station and 2.5 blocks from the Sugarmont Station. UTA Route 21 runs along 2100 South connecting directly to the University of Utah and the TRAX Central Station. Access to I-80 is only a few blocks away by car.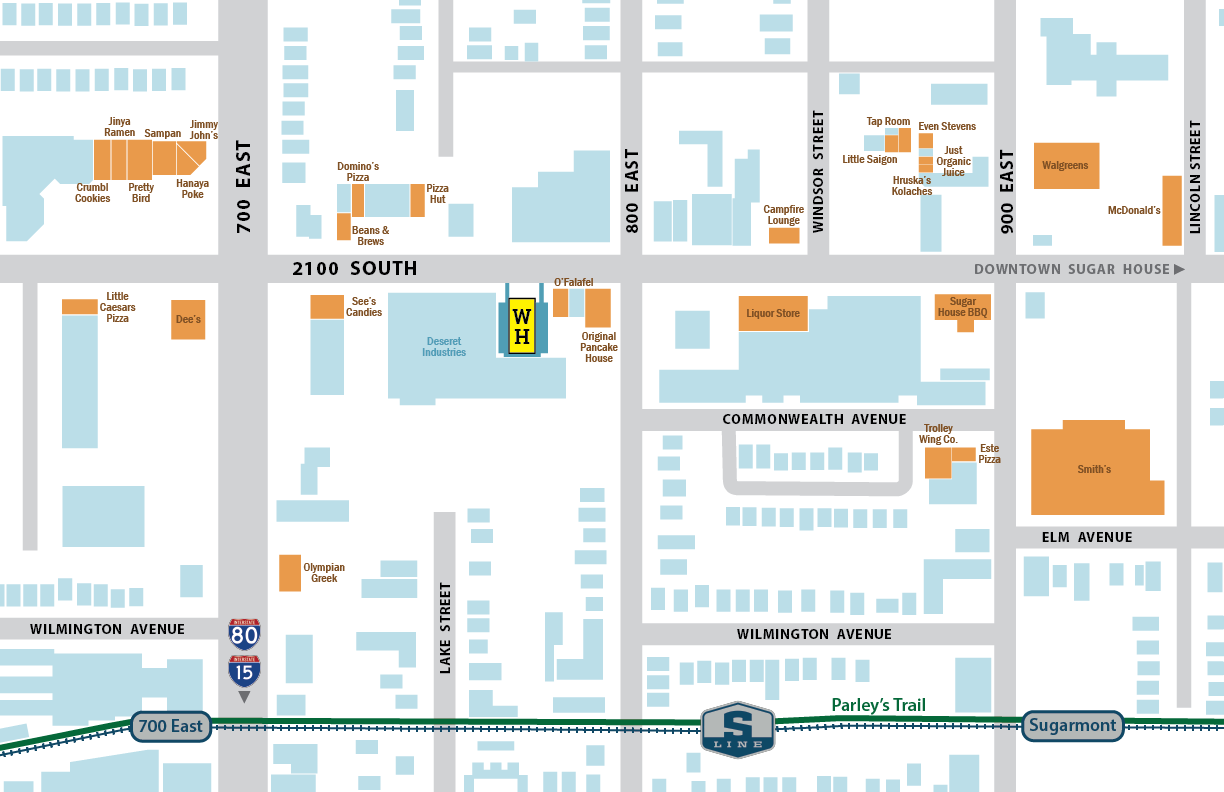 Sugar House is one of Salt Lake City's oldest and most walkable neighborhoods. Central Sugar House is home to many shopping and dining destinations, a traditional main street, neighborhood plaza, and two large public parks. The broader neighborhood is home to Westminster College, many schools, three golf courses, smaller neighborhood parks, and a variety of destinations. Several large and small scale recent and current redevelopment projects continue to bring more diverse uses and residents to Sugar House.
Follow us on Instagram at @workhive_sugarhouse